Regular price
$25.00 AUD
Sale price
$12.99 AUD
Unit price
per
Sale
Sold out
NU SHINE Outdoor Blind & Shutter Cleaner is an easy and effective way to clean and protect all-aluminum outdoor blinds, roller shutters, and PVC fabrics safely.

NU SHINE can be used on plastic components to remove dirt and stubborn grime while keeping surfaces clean and fresh. This is an easy-to-use product and is safe to spray around the exterior of your home.

With an orange fresh scent, NU SHINE kills mould and is pH neutral, so it won't damage your investment – and a 750 mL bottle will last more than 20 washes.
Directions for Use

Step 1: Wash products down with water to remove dirt.

Step 2: Oilute 25ml of NU SHINE formula into a 9L bucket filled with water, apply to blinds or shutters by spraying or wiping with a sponge. Allow the product to foam, then soak for 1-2 minutes.

Step 3: Wash away with clean water before drying with a microfiber towel or chamois.
Paid Pickup (Malaga, WA)

If you opt for local pickup, kindly make the purchase online first. We will notify you when the item is ready for collection. Usually, it will be immediately available, but in the case of stock shortages, it may take a few days to restock. Please wait for our confirmation before coming.

Please be aware that walk-in purchases will be subject to the retail price. If you wish to receive the same price as the online store, kindly place your order online


Paid Pickup Address

179 Beringarra Ave, Malaga WA 6090 (Same building with Nu-Style Shutters)

Operation hours

Mon-Fri 8:30am - 5pm

Closed on Weekend and Public Holiday
Shipping & Returns

SHIPPING

Most products are shipped via Express Post, some products may not be eligible for air freight due to restrictions imposed by Australia Post, so they will be sent via Regular Post. 
For most of the products, the Postage fee is AUD 15 (per order whether for 1 item or several items) is added to the cart, however, for some items that are too large, there'll be a charge of AUD 25, the most accurate postage fee will be shown after you add the shipping address during the checkout section.
Express Post to anywhere in Australia, allow 1-3 business days for delivery after shipped.
Regular Post to anywhere in Australia, allow 2-6 business days delivery after shipped.
Posted direct from the Shutter Master Australia Factory/Warehouse in WA.
Within 48 hours of receiving your completed payment.
You will be notified via email once shipped.

 

WARRANTY and RETURNS
Shutter Masters Australia is committed to providing quality products to our customers. If for any reason you are not completely satisfied with any product supplied by us, please contact us by emailing contact@shuttermasters.com.au within 7 days of receiving the goods.


You must:

Include your Name, Address and Tax Invoice number in the email.
Provide a clear and detailed description of the problem you are experiencing.
No product is to be returned without authorisation and an accompanying CUSTOMER CLAIM FORM issued by Shutter Masters Australia.
Return packaging must be of sufficient quality to protect the goods in transit.
You are responsible for ANY return costs of the goods back to Shutter Masters Australia.
Different products have varying warranty periods generally stated on the product description page.
Upon return Shutter Masters Australia technicians will inspect and test the component and will repair or replace the item and ship it back to you.
Guarantees do not apply if you got what you asked for but simply changed your mind, found it cheaper somewhere else, decided you did not like the purchase or had no use for it.



In addition to manufacturers' guarantees on selected products, Shutter Masters Australia and its suppliers provide a guarantee of acceptable quality on every product, by law. You are entitled to a replacement or refund for a major failure, and to compensation for other reasonably foreseeable loss or damage. You are also entitled to have the goods repaired or replaced if the goods fail to be of acceptable quality but the failure does not amount to a major failure. This refund policy is not intended to exclude or limit any rights which you may have under the Competition and Consumer Act 2010 (Cth) or equivalent State or Territory laws.



Warranty

The following are exclusions from warranty, subject always to the Consumer Law:

Shutter Masters Australia only obligation shall be to repair or replace, with the least possible delay, defective equipment which does not conform to the warranty without any other indemnity relating to installation and re-installation or consequential damages.
Shutter Masters Australia shall not be liable for any injury, loss or damage, direct or consequential, arising out of the use of, or the inability to use, the equipment. Before using, the Buyer and/or the end User shall determine the suitability of the product for its intended use, and User assumes all risks and liability in connection therewith.
The articles that are replaced pursuant to the terms of this warranty shall be retained by Shutter Masters Australia.
All costs related to installation and re-installation of the Shutter Masters Australia equipment covered by this warranty are not the responsibility of Shutter Masters Australia.
The user is responsible for any freight costs relating to repair or replacement.
Shutter Masters Australia will not be responsible for any consequential damages during or following installation procedures.
If the buyer resells any Shutter Masters Australia products to another buyer or end-user, it shall include all of the terms and provisions of this warranty in such resale. Shutter Masters Australia responsibility to any such third party shall be no greater than Shutter Masters Australia responsibility under the warranty to the original Buyer.
If written specifications are not properly applied by the Buyer with regards to size and weight limitations.
If Shutter Masters Australia material has been used to perform functions other than the function it was designed to handle, namely enclosing domestic window openings
If Shutter Masters Australia material is used with componentry and/or accessories that have not been previously approved in writing by Shutter Masters Australia.
If Shutter Masters Australia is requested by the Buyer to use any customized colors or to over coat materials then this will void warranty on Roller Shutter Coatings
If Shutter Masters Australia is requested by the Buyer to insert other profiles into a shutter (i.e. AE 401 into AR 401) then this will void the shutter due to the incompatibility of profiles
If the defect is a result of alteration, accident, misuse abuse or neglect.
Deterioration due to normal fair wear and tear.
Damage from weather and/or the environment including hail, wind, rain, lightening, flood, salt and similar.
Please Note: All Somfy® motors and mechanical accessories supplied by Shutter Masters Australia carry the Somfy® Five (5) Year Limited Warranty. All Somfy® controllers and electrical accessories supplied by Shutter Masters Australia carry the Somfy® Two (2) year Warranty.
Share
View full details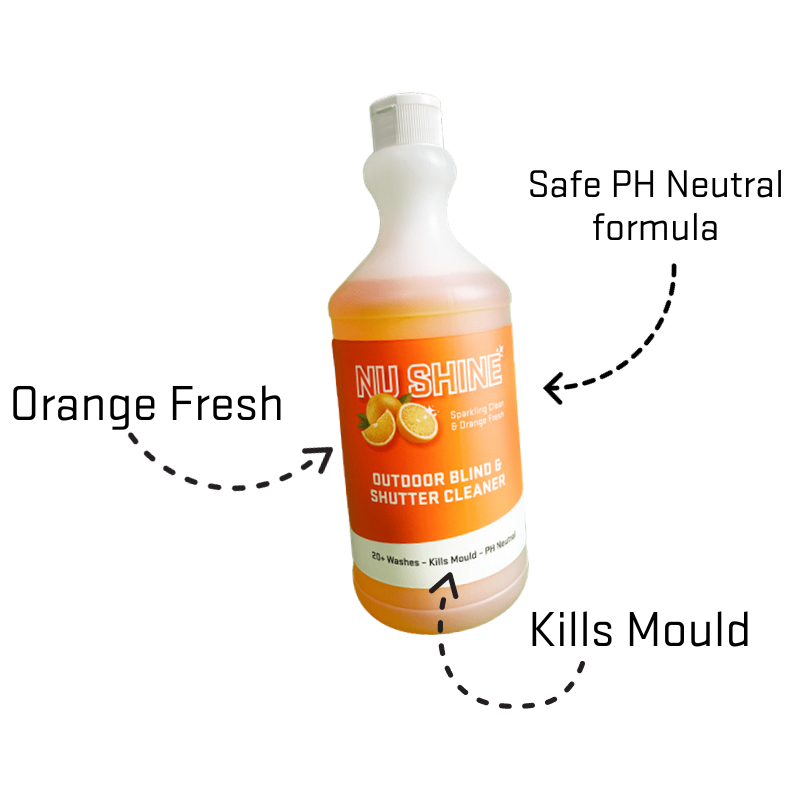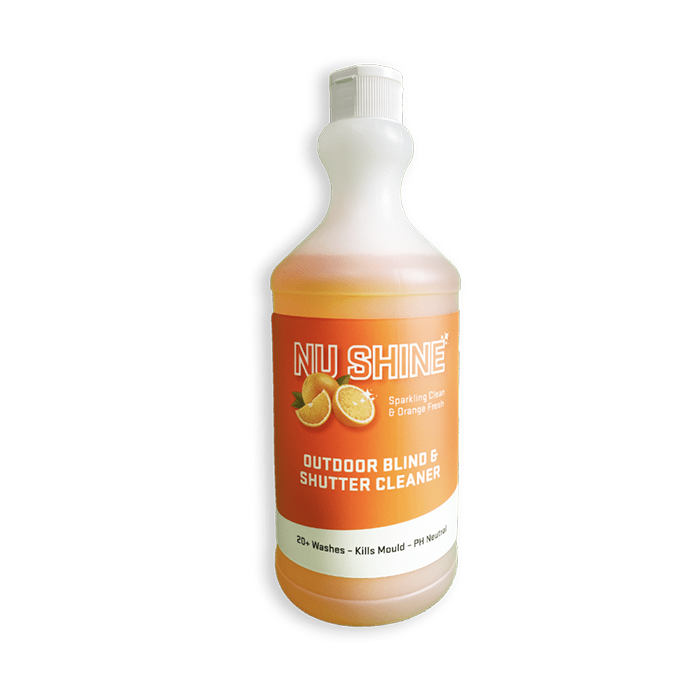 Easy to clean
Fast delivery. I used it to clean my patio blind. Will recommended my friends to buy it.